Description
Daikin Condensing unit (SkyAir Inverter Series)
Featuring an extensive range of models with high seasonal energy efficiency.
SkyAir leads the light commercial market with solutions that offer design flexibility corresponding to any commercial setting.
– Energy Saving
Throughout the cooling season, Daikin's new inverter models reduce energy consumption.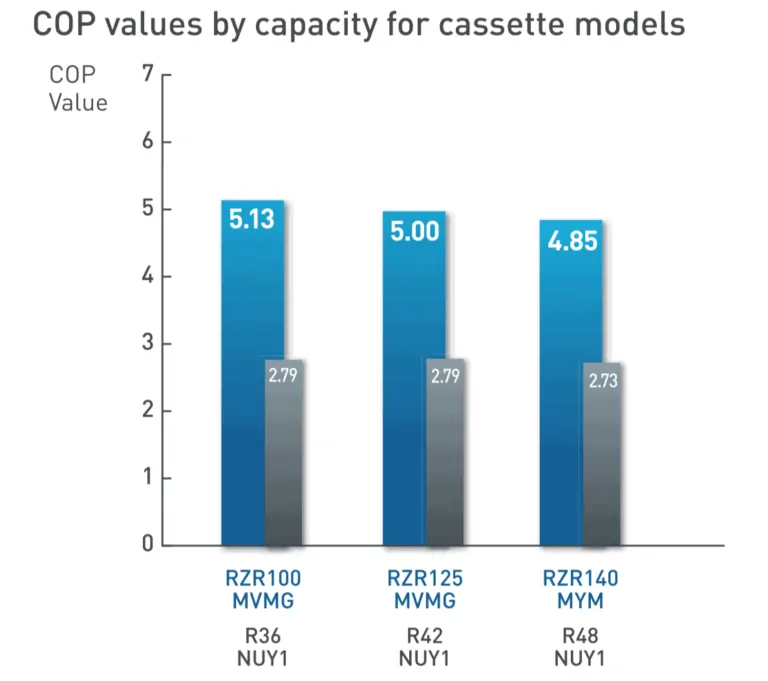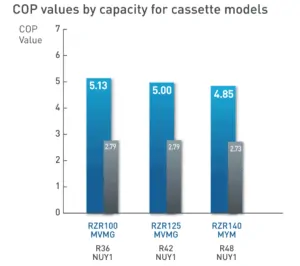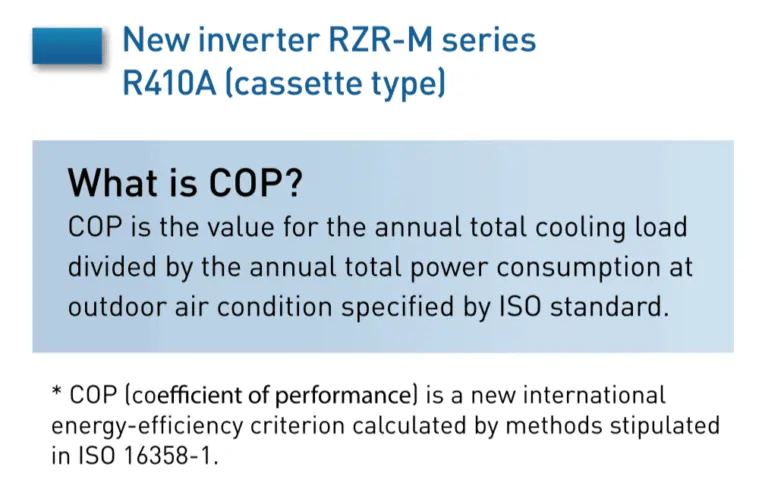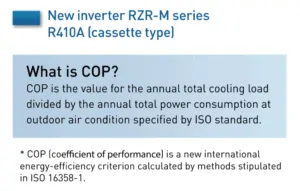 – Compact
New outdoor units save even more space. Compare to the previous mainstream non-inverter series, outdoor units are much more compact. Easy installation in places with limited space.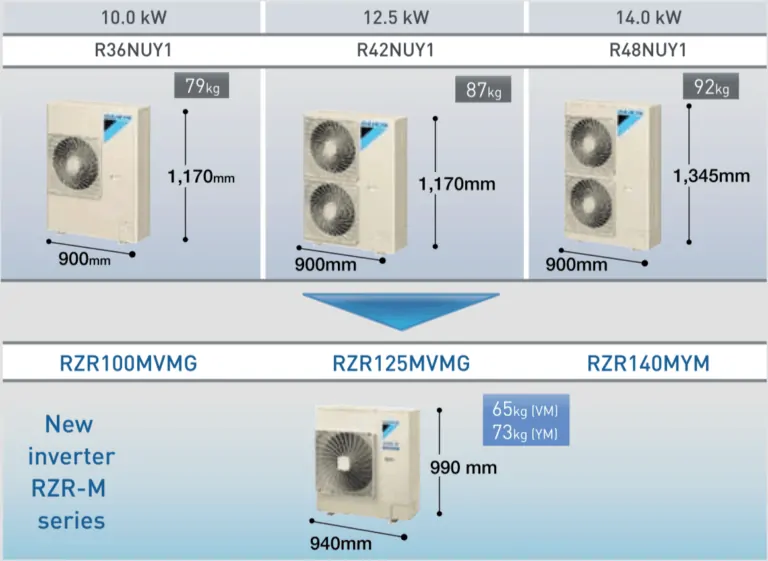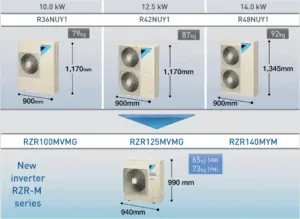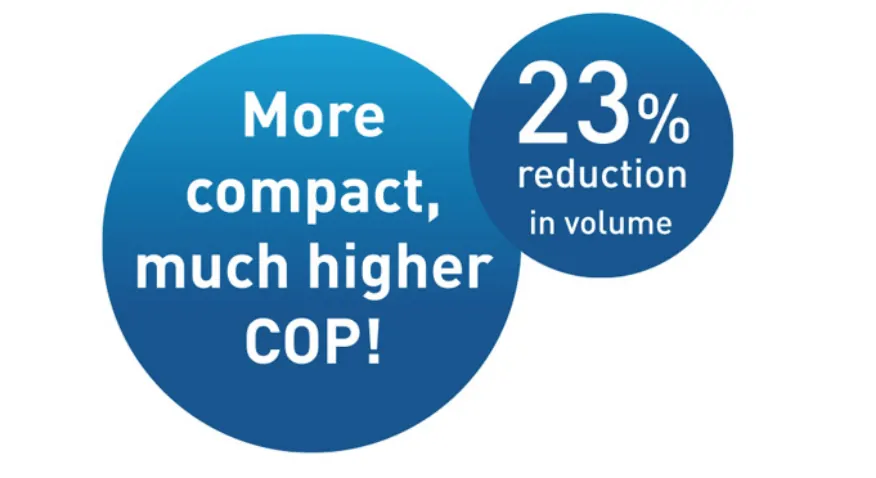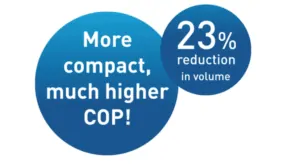 – Comfort
Faster cooling and dehumidification: New inverter control technology brings quick comfort.
Quickly and easily make space comfortable before the arrival of office workers or shop customers. As well as quick cooling at max.capacity, new inverter control rapidly removes indoor humidity. More than simple temperature reduction, this twin reduction provides greater comfort (within 30 minutes max.)
– Durability
Automatic protection against Low voltage – In AM and PM peak electricity consumption periods, supply may fluctuate. Built-in low-voltage protection will automatically cut operations. When normal voltage is restored, operation will resume as before.

Coated printed circuit boards – Coated circuit boards prevent problems caused by humidity and airborne dust.

Self-diagnosis functions enable prompt maintenance response – An error message appears on the LCD of the remote controller and an LED lights up on the unit.

Outdoor unit installation is possible even with limited space.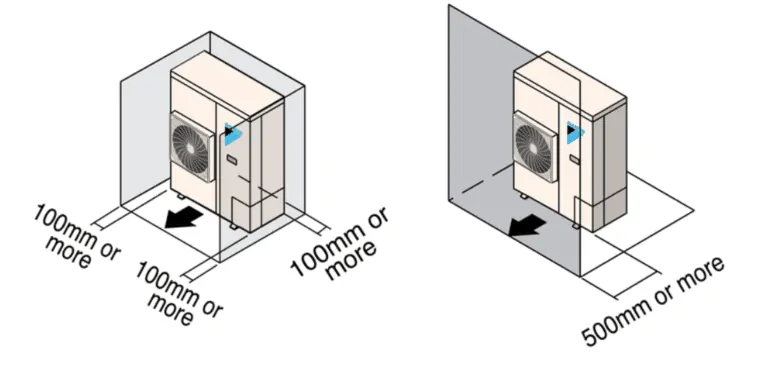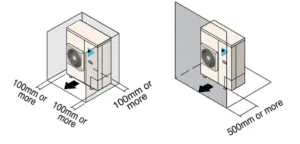 – Technology
Reuse of existing piping 
Advanced technology including the use of corrosion resistant electronic expansion valves, acid neutralisers & improved compressor reliability enables the re-use of existing piping* without the need of pipe flushing for a simplified replacement process.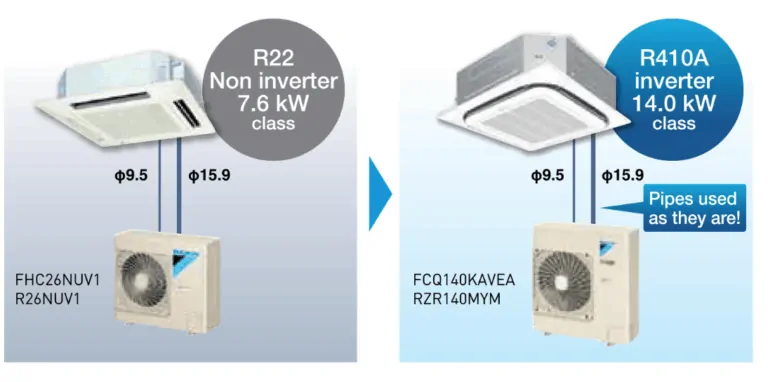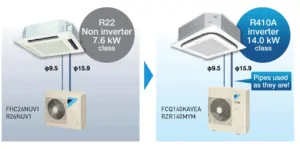 *Strict conditions apply, please check for acceptable pipe sizing (if pipes are to be reused)