Description
Daikin Ceiling Ducted Type <Conceal>
Featuring an extensive range of models with high seasonal energy efficiency.
SkyAir leads the light commercial market with solutions that offer design flexibility corresponding to any commercial setting.
– Design and Installation Flexibility
With a height of only 245 mm, installation is possible even in buildings with narrow ceiling spaces.


– Easy Maintenance
Position of drain pan Inspection opening has been modified for easier inspection work.
Drain pan maintenance check window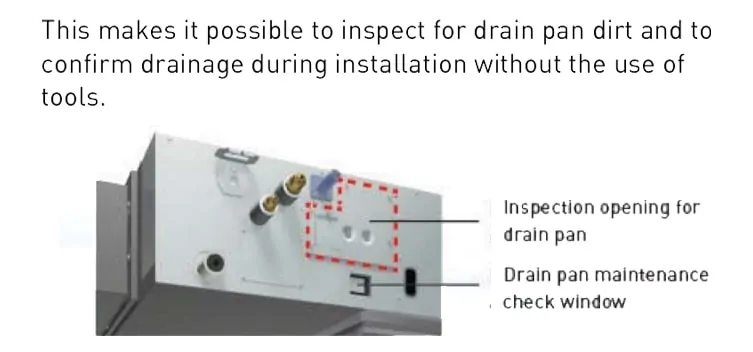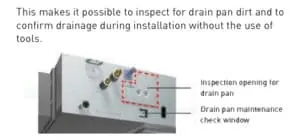 – Clean
Silver ion anti-bacterial drain pan