Description
Daikin Ceiling Mounted Cassette Type <Round Flow>
Featuring an extensive range of models with high seasonal energy efficiency.
SkyAir leads the light commercial market with solutions that offer design flexibility corresponding to any commercial setting.
– Quiet Operation at 28** dB(A)
**Selected models only.


– Comfort Enhanced by Round Flow
Delivers comfortable air-conditioning to all areas, near to far from the air-conditioner. The air flow direction can be fixed at your desired angle by the remote controller.


– Compact Body for Quick & Easy Installation in Tight Ceiling (50LU-71LU)


– Easy Maintenance
The condition of the drain pan and drain water can be checked by removing the drain plug and suction grille.
Drain pump is Equipped as standard accessory with 850mm lift.
Filter sign – The filter sign warns you when it is time to clean the filter.


– Easy Cleaning with Coated External Panels.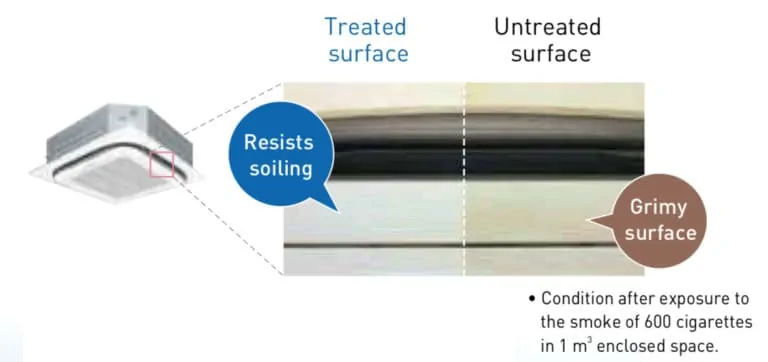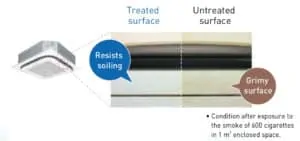 Silver ion anti-bacterial drain pan
Non-flocking flaps
Filter has anti-mould and antibacterials treatment.